Faculty
ld
¹ÚÇýÁØ/Park Hye Joon

1981 Graduate at Applied Art Seoul National University
Woongjin group Art director
President of Design studio<IdA.Creative>
2003 Culture hub city of Asia Gwanju, Design TF
2005 <Next grenration Science textbook> Art director
2007<Culture Content>
Group exhibition/
-Utopia Distopia, galleria
-DE COUVRIR LA COREE, pompidou
-SEATTLE ASIAN MUSEUM Korean section
-City and Images:food,clothing, and shelter, Seoul Museum of Art
-99self-portrait, fusion gallery
-2000 National Harmony Poster Exhibition, Helsinki
-2003 1st MARX communnale, ehwa-samsung culture center
-Paju Bookcity Festival 2006 Special Exhibition:From Paper to Book

private exhibition/
-IMAGE OF KOREA, SEATTLE CHILDREN"S MUSEUM

Picture book/
<Who are you?> <What is this?> <Image card 3series> <Strange fish>
±èÈñ¼º/Kim Hee Sung

Graduated in K'arts MFA of Animation. Graduated in Korea University. Department of Art Education, Director of Short animation Pino and Kio(1998), a White dwarf who I've known(2003), Berry and Haru(2009).
TV animation TV fairy tale Happy world Director(2002), EBS Chunsarang Director(2005).
ÀåÀº¿µ/Jang Eun Young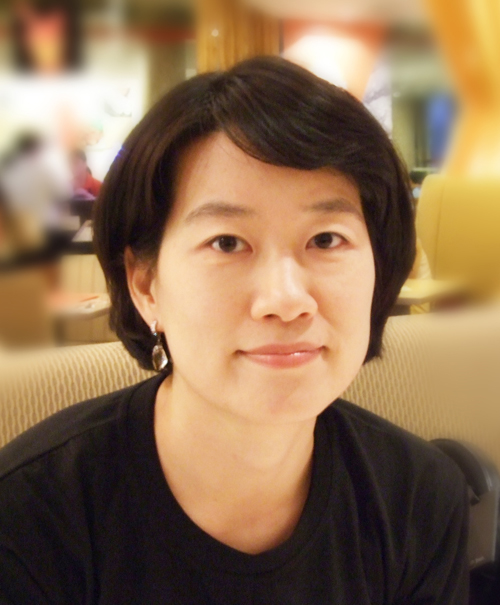 MFA. Graduated in Chuang-Ang University, PHD. Graduated in Kongju National University. Lecturer in Design at Korea National University of Cultural Heritage(2013-2016), Adjunct Professor in Digital Animation at Chosun Univ(2011-2013), Invented Professor in Animation at South Central Univ. for Nationalities(CHINA: 2006-2007), Lecturer in Kongju, KNUA, Kyonggi Univ. etc(2002- 2013). Chief Designer at SICAF(1995-2004), Manager at NEXTOON(1994-2005).
¹éÀçÁß/Baek Jae Joong

Graduate from Dept. of Animation Korea National University of Arts B.F.A(2004) ,M.F.A(2012) Artist group 'Goo For Brothers' ( www.facebook.com/GooForBrothers ) 1999 'Turtle' Grand Prize at 'Puchon International Student Animation Festival' 2014 ¡®GOORU¡¯ at gallery 'FIFTY FIFTY¡¯-SEOUL KOREA 2014 Seoul Museum of Art - Artist of Lunchbox - 50 monsters 2014 ¡¯T.K.O¡¯ Thai/Korea/Odyssey Exhibition ¡®HOF ART Residency Bangkok- BANGKOK THAILAND 2014 ¡®TRIANGLE YETI¡¯ at gallery ¡®EVERYDAY MOOONDAY¡¯-SEOUL KOREA 2015 ¡®CHOHYPER¡¯ at gallery ¡®EVERYDAY MOOONDAY¡¯-SEOUL KOREA 2016 ¡®COLORS¡¯ at gallery 'FIFTY FIFTY¡¯-SEOUL KOREA 2013 'ASHCROFT X Goo for Brothers' (eyewear)Korea 2013 'LAZERIAN GERALD' (art toy)UK 2014 Awesome Toy ¡®Fake Baron¡¯ (art toy)HongKong 2015 Vogue Korea magazine
À̱ÔÅÂ/Lee Kyu Tae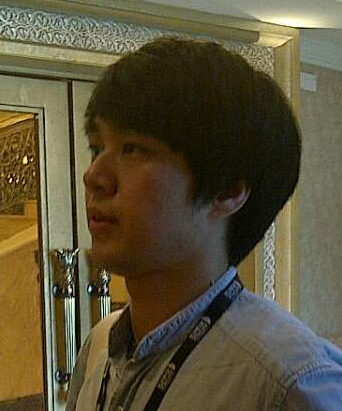 Korea national university of arts department of animation BFA Short Animation 2004 7min (director) 2008 7min 20sec (director) 2010 1min (director with Choi young-hoon) 2012 6min (director) 2014 6min 20sec (director) 2015 7min (artist, collaboration with David prosser) 2016 7min (director)
¼®Á¤¿ì/Seok Jung Woo
(Jeonghyun Seok) Web name: Seok-GaCartoon,illust/free lancer
2005 Graduate at Korean National University of Arts Dept's of Animation
2006 Korea cartoon&comic&character award gold prize
China shanghai 'D.I.V.A'exhibition
Angouleme International Comics Festival Exhibition
France Japan Manga Exhibition
Naver Cafe 'Bang bae dong people' master