20th KNUAI.NET?=Artist Network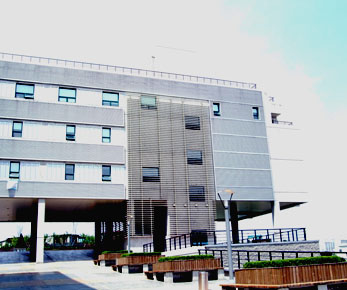 <Knuani.net>글로벌SNS시대에 젊은 애니메이터들의 국제 경쟁력 강화 및 진출을 돕기 위하여 이 사이트는 대부분 영문으로 운영됩니다<학과설립 20주년 기념배너/1학년 이승민>
.<Knuani.net> website provide all the official & basic information about Animation department in KNUA for the international visitors. We run a seperate <KNUANI>Blog for internal and local communication.
The <Knuani.net> website consists of 4 sub menus "About Us", "Artwork", "Student" and "Community".

About Us has sub menus containing introduction, professors, lecturers and engineers, managers. 'News' containing all hot issues and news items.
Artwork menu, visitors can watch the student film and get the exhibition information. 'Anima Musèe' menu provide all the information about KNUA ubiquitous Art & Technologies projects.
Student menu provides a section for "Honored Works" and the links to the Blog and website of students and graduates.
Community menu introduce the international animation festival and concerned foreign school. 'International Student menu' has the information about International student exchange program, <AMA>. In 'Guest Board' visitors review and share the information in this Boards area and can use the Korean language.