K'Arts in Los Angeles U.S.A
Introduction
K Arts in LA!
SIGGRAPH is the conference, exhibition, animation festival for digital art and computer science fields and expands its area into VR, Wev3D, digital performance recently.
During the exhibition period, we introduce U-AT Labs and promote ISAT2008(International Symposium of Art & Technology) also screen students' films produced at K'Arts from a decade to 50,000 audiences and Art & Techonlogy professionals from a worldwide.
During the show, our animation department graduate "Stoneage" conduct "digital portrait painting show" and invite guests to our booth and interview with the SIGGRAPH and SIGGRAPH ASIA Committee, computer science and graphics professionals about the future prospect and latest A&T trend.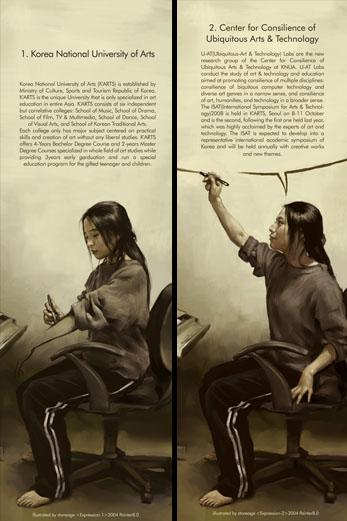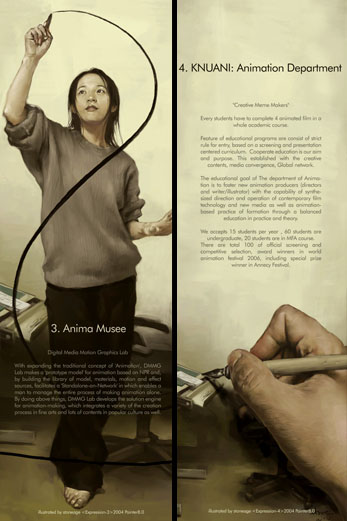 <Siggraph 2008 Anima
Mus
ée Poster>