KHIB (Bergen National Academy Of Arts), Norway
Kim Bo Kyoung / 2006.8.1-12.31
About KHIB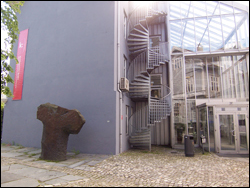 KHIB is the one the professional art academy in Norway.
There're 3 departments i KHIB -Fine Art, Design, and Specialised Art- and they are divided into Visual Art, Interior Architecture, Furniture Design, Room Design, Visual Communications, Photograhpy, Printmaking, Ceramics, and Textiles.
KHIB is famous for its international exchange program :
lots of professors from abroad and students connected with Erasmus network. The number of students are about 300 and they're using 3 buildings in a city.
Studying at KHIB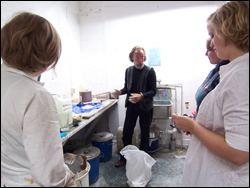 Students have to discuss about their works with professor
and other students every starting semester and those interviews and discussions help the make plan of what to study for a semeter. The way classes are organized are very diverse that some classes are made up of just for days and normally others need 1-3 weeks. There're several special workshops from professionals from abroad and students have chances to talk with them in private.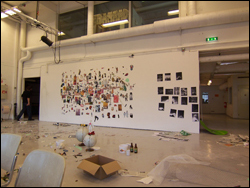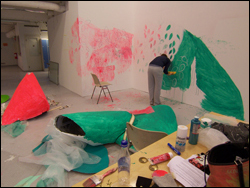 Evaluations are at the end of the semester with critics with two professors and students talk about work they have processed and the plans in the future related with those works.
Critics are not that strict and they don't make credit on students' works and just make decisions between Pass and Non-pass.
Almost every classes are speaking English for whom who can't speak Norwegian, and it's very usual for them. Students from abroad can take courses to study more about Norwegian.
Student's life
Exchange students are staying in dorm in Fantoft, just outside of Bergen. The building is clean and well-managed as it's doesn't cost high for students to pay.There're also a supermarket and a post office in the dorm but they don't work at Sundays.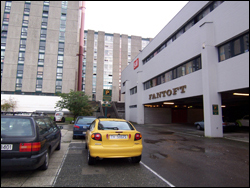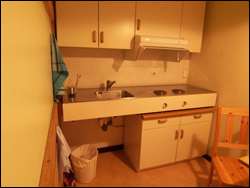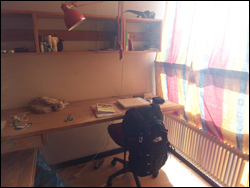 It takes about 30 minutes from dorm to school by bus and about an hour and a half by walk.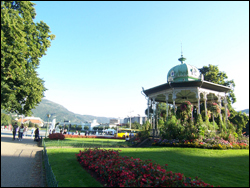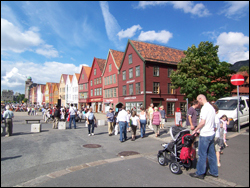 It only takes about a day to look around the city. There is a beatiful pond with various birds and besides the pond the National Museum of Bergen is located.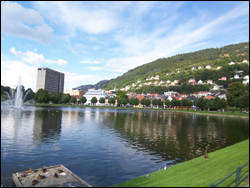 On top of the building of KHIB, department of Fine Art, students enjoy a break with the view of horizon of the North sea and downtown of Bruegen breathing fresh air. They often open party there.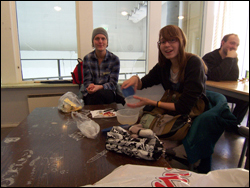 Every two weeks a small gallery in KHIB opens exhibition of students' works and there're many shows all around the city. Especially in October, Bergen International Film Festival opens and Korean films were also introduced last year.
Bergen International Music Festival in May is also famous for its beautiful ensembles among orchestras, ballets, plays and more. Winter in Bergen makes great panorama of the city with big fire shows on the pond and the Christmas festival is the one what can't be missed.
Thanks to cheap fees around in EU, students can enjoy trips in North Europe to Finland, Sweden, and Denmark and Oslo, TromsØ in Norway.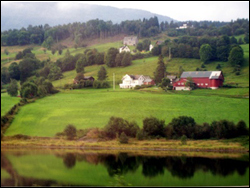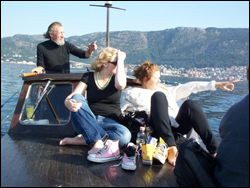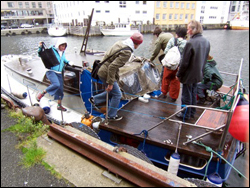 In Norway, rainy days are very usual from October to December that people are always in raincoats and boots and they even enjoy rains when it's not so heavy. Bergen is warm in winter affected by the Mexican warm current, but it's always raining so I prefer spring semester to autumn which has clear days more than winter.
There're little number of Korean living in Norway so meeting and talking with Koreans is very delightful chance when staying there. Sharing Korean food and things makes Korean network more firmly and I was very touched with those help.
It was totally great and nice experiences living and studying in Norway and I'll always keep those times in my mind.