International Communication
Malaysia, MIA (Malaysian Institute of Art)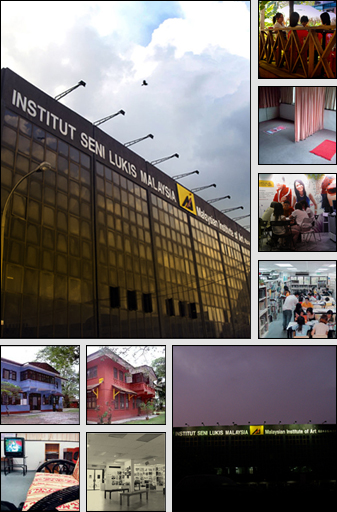 Founded in 1967 as a non-profit making organization, the Institute has trained thousands of professional artists, designers and musicians for the creative industries in this country. Malaysian Institute of Art (MIA) endeavours to provide affordable and quality education in the creative arts by providing a conducive environment for the students to develop their creative potentials and strive for artistic excellence. Its aim is to train creative, innovative, confident and self-reliant professional artists, designers and musicians to meet the needs of national development. The Institute is committed to cater for the needs of human resources by providing well trained graduates who will contribute towards the advancement of the creative industry.
---
Liang Huei Wong
junior (2005-now)
I came to Korea because of animation, because of animation i came to Korea. Watching Lee CheonSoo and Park JiSung playing in the World Cup isn't enough, lying on the sofa watching Korean drama at home isn't enough. Come to Korea and feel it yourself, an EVERLASTing memory.
I would never want to eat ramen anymore, but i will miss eating ramen at class room in the future. Thank you very much.
AMA Program | Art Major Asian Program