International Communication
China, CUC(Communication University of China)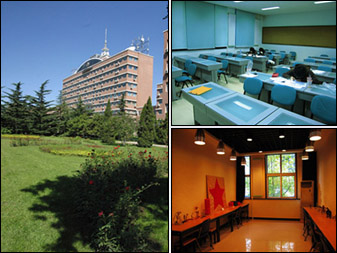 We're from CUC
Communication University of China (CUC) is one of China¡¯s key universities of ¡°Project 211¡± (a project endorsed by the State Council and designed to upgrade, by the early part of the 21st century, some 100 universities in the hope that some of them would become first-rate world universities) directly under the jurisdiction of the State Ministry of Education. Devoted to the cultivation of high-level talent and scientific research in the fields of radio, television, film, network, publication and new media, CUC ranks among the highest of educational institutions of communications in China.
---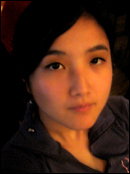 Feng Joan
BA,MFA, 2007-now
My major in Communication University of China is Web Multimedia in the Animation School, which is the earliest one established of this field in Chinese universities. It was established at the time when the inter-disciplinary talent is widely needed in the art area nowadays. All the students in this major are the well-study science students who will get into a wide field such as traditional drawing, CG, animation, computer programming, film making, web making and so on.
First of all, I had have been a great interested in Korea since my 17-year-old time when I really wanted to go to Korea and learn more about here than any other countries. Because I like to pay many attentions on the history and culture things, what¡¯s more, on the differences between east and west, I think Korea is the best typical place where I should know more. Secondly, after the 2 years of studying of multimedia and because of the classes of traditional animation I had in China, I have recognized that it is better for me to change my study on animation. Moreover, beyond question, KNUAN is the best one in Korea of animation field as I heard, so I decided to go to KNUA. I have been always feeling appreciate to KNUA for giving this precious chance to me because I have learn lots of things that I could not learn in any other place, not only the professional knowledge and technology but also the thinking of countries and cultures, moreover, everyone is kind to me, giving me much help which make me feel warm and happiness, and have been getting more and more deeply feel attached to KNUA and this country.
AMA Program | Art Major Asian Program