K'ARTS in Co-work Yokohama Japan 2016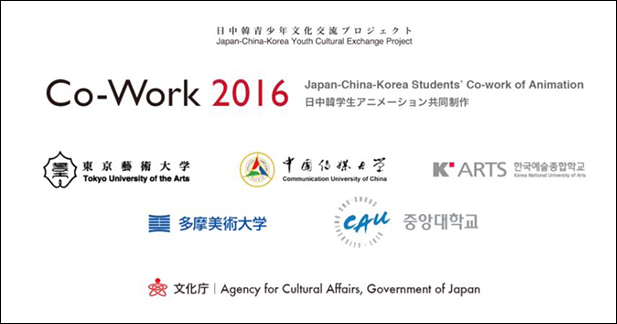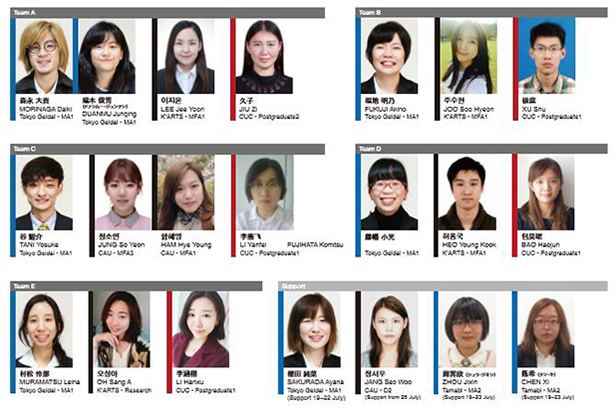 K'ARTS in Yokohama Japan 2016 for Animation Co-work Korea Japan and China

The Seventh trilateral (K'arts, Tokyo Geidai and CUC) international collaboration, Students Animation Festival and educational symposium was held in Yokohama, Japan from July 18 to Agust 2, 2014. Because the city of Yokohama invited these three schools to this important gathering at the Culture City of East Asia 2016. The main purpose of this collaboration is to prepare new opportunities in the areas of art and technology. Helping push Animation beyond its traditional boarders into smart media content for the next-generation. Also giving young people a chance for growth through international exchange.

제7차 한중일 협업과 학생 애니메이션 페스티벌, 국제 교육 심포지엄이 2016년 7월 18일부터 8월2일까지 일본 요코하마에서 개최되었다. 한중일 협업이 동아시아 문화도시 교류사업에 주요 행사의 하나로 자리잡았기 때문이다. 한중일 협업의 주 목적은 새롭게 대두되는 아트 앤 테크놀러지의 직업군을 대비하고, 애니메이션이 기존 만화영화의 한계를 벗어나 차세대 핵심 스마트 미디어 콘텐츠로 역할하며, 청년 세대에게 조기 국제교류의 경험을 부여하기 위함이다.